About Our Party Place in Denver
How many princesses or superhero parties can you do? And what do you do when your child has outgrown them? Have you noticed the choices for parties has become seriously limited? We did. When our children were younger, our daughter had every princess in Disney's family for her birthday parties and our sons ran through the superheroes. Then as they got older, it seemed like the only parties available were at trampoline places or the nearest nature reserve. With three kids, we must have done a dozen of those a year.
---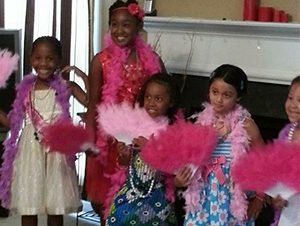 We wanted something different for our children when they were younger, but the selections were always limited. Our experience with our children's parties became the brainchild for VIParties. We wanted to create a menu of parties from which parents had a variety to choose from — regardless of gender or age. From tea parties and building parties to Sweet 16 and Quinceañeras and everything in between, we wanted to create unique and amazing party themes and packages.
VIParties would offer it all. We can help you plan a completely unique and fun party for anyone in your family. Gone are the days when princess and superhero parties rule the day. Our parties are completely different and extremely fun! Select one of our multiple packages or ask about a custom party. Select the type of party you want and then sit back and let us take care of everything. You can keep coming back and selecting a different type of party year after year to experience all of our fun and unique party themes – and best of all – WE DO IT ALL! 
---
Our party packages include:
Not only do we plan unique and fun parties at VIPaties, but we also host a ton of fun family events including mom's night out, karaoke nights, and more! Be sure to check out our events regularly to see what fun activities we have planned.
If you would like to get started on planning your party, be sure to contact us! We are happy to answer any of your questions and help you plan the perfect party in Denver, NC.